I finally got around to listing two new calendars. I had been wanting to do a calendar since last year but missed the deadline. So now I present to you my very own wall calendar and printable mini calendar.
2010 Contemporary Animal Wall Calendar
2010 Mini Baroque Frame Calendar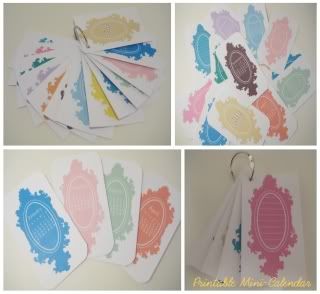 Hope you like them! My baby finally fell asleep so I was able to finish this post. Well I'm off to bed now. Have a great weekend!