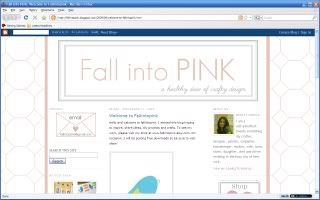 I've been dreading setting up this blog for months (the reason I took so long to start it). I wanted to make my own template and buttons but had no idea how to. I finally took the plunge and started by looking up tutorials. I love google! You can practically find anything on trusty google. Through trial and error, I used what worked for me. I'm including links to the tutorials that I found most helpful.
Make your own background
using photoshop with this easy tutorial.
How to
turn your minima blogger template into 3 columns
How to add a
custom search box
How to
remove border lines behind header
How to make a
button with a grab box
so people can post your blog button on their blog.
My next step is to add a navigation bar. When I figure it out, I'll post the link.